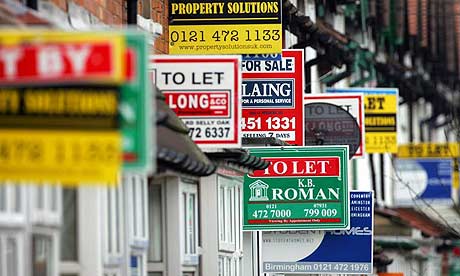 I thought Landlords and property investors might be interested to know that we are working with Upad.co.uk on a social media campaign called Avoid the Voids.  Upad would like to been seen to be leading the way in supporting Landlords in getting their properties rented fast via maximum exposure with minimum hassle and expense!
Generally speaking, the "void" period is a Landlord's worst nightmare, so it makes sense to find ways to avoid it at all costs, especially in the challenging and highly competitive market conditions we are all experiencing.
This aligns with the core message of Upad: to avoid voids by exposing your property for rent to the largest possible marketplace to maximise exposure.
Upad.co.uk is the largest online lettings agent, helping landlords let out residential property both quickly and easily.  Upad.co.uk allows you to list your property across more than 100 online lettings agencies, property websites and portals, connecting you with the perfect tenant for your UK property to let.
Upad also wants to offer the definitive guide of strategies to avoid the void and advice on how to make your property stand out from the crowd to ensure that you avoid the void at all costs.  We are currently working on this as an e-book and it will be free to all subscribers.
You can follow our information stream on Twitter @avoidthevoids for hints, tips, and Landlord intelligence to help you stay ahead of the competition.
You will notice that the Twitter avatar has "Let by Upad" on it, meaning that every tweet that Upad sends out will reinforce this message!
Here are my Top Ten tips to avoid the void:
1.  Handle repairs professionally and quickly – happy tenants stay!  (Thanks to @juicyproperty for this tip).
2.  Ensure your property is "staged" for marketing photographs and ensure that these photograph are of  a high quality. Tenants "buy" from the photos far more than the marketing spiel, so ensure that the house is immaculately clean, the lights are on, there are some thoughtful finishing touches.
3.  Ensure that the property is immaculately clean and maintained.  The heating should be on for viewings.  Use "plug in" air fresheners or spray Fabreze to get rid of any nasty niffs as smells are very off putting!
4.  Ensure "kerb appeal" from the outside, with a well kept garden and house name/no., with outside security light.  We passed a property today where the Landlord hadn't bothered to put a house number on the door, and the developer's sign for the Plot Number was the only identification.  There was also a large pile of old carpet in the front garden.  This does not give the appearance of a "home" that the owner cares about.  Tenants want to feel "safe and secure" in their new home, so ensure this is addressed by simple security measures.

5.  In areas of over-supply of rental stock, ensure your property stands out from the crowd. Give it a unique selling point. The days of identi-kit, "me too", magnolia boxes are over.  Add a few upgrades and finishing touches to ensure your property is elevated above its competitors.  Think about the target market for your property, and try to put yourself in their shoes.  Young professionals/students/families?  What little touches can you add to the property that will appeal to that target?  An example of this is a friend of ours who has a lot of student lets.  He fits all his houses with jacuzzi baths and students always pick his houses for obvious reasons!  Look to see where you can create "lifestyle" touches i.e. garden furniture for the garden, plasma screen TV, etc.
6.  Offer incentives to get prospective tenants to commit. This could be anything from a crate of beer in the fridge, to six months free broadband, to six months gym membership included. (The Gym offers membership for £14.99 per month and is 24 hours per day. New gyms being added all the time. Have a look at http://www.thegymgroup.com/ for details).
7.  Keep an open and friendly dialogue with your tenants yourself (or through an approved agent) to ensure the continued enjoyment of their stay at your property. Treat even small problems or niggles seriously so that they feel valued as a tenant.  If the tenant hands in their notice, find out the reason why, and see if there is anything you can do to persuade them to stay.
8.  It is our advice not to rock the boat with an increase in rent at the moment. Tenants are worried about the economic down-turn and fearful about losing their jobs, so an increase in the rent might be enough to tip them over the edge to hand in their notice.
9.  In the current market conditions, be price sensitive with your rents. Remember: it is better to have 80% of something, rather than 100% of nothing! Even one month's void will eat into your profit, so endeavour to let your property out as quickly as possible, even if that means taking a hit on the rent.  You can offer an "introductory" special offer rent to be reviewed after six months.
You need to consider the cost of holding out for the right price. As an example, suppose you're renting a property and asking £700 per month. Within a short time of advertising the property you get an offer for £650. You reject this offer because you believe your property is smarter than other rental properties available at £650. However, suppose it takes an extra 2 months to get the rent you want of £700.
Have you achieved a good bargain?  Your initial though may be "yes" because you've achieved £700. But infact over a 12 month period if you had let at £650 per month your income would be £7,800.  If you held out for an extra 2 months until you got a rent of £700, your income over the same period would only be £7,000.
Your aim both in selecting the right property and in determining the acceptable rent should be to get the property let as quickly as possible.  (Thanks to @marywaring for this one!).
10.  However, it's not good enough having a great property to rent if no-one knows that it's there, and there is no better way of making your property as visible as possible with the minimum of effort as by using the internet.
Websites such as Rightmove and FindaProperty get the widest coverage, so it is crucial to get listed on as many of these as possible, including free listing sites like Gumtree and ToRent.  This said, it can be time-consuming and costly getting your property onto all of them, so find a company that can do this for you. Upad, for example, for a one-off fee of £59.00, automatically lists any property uploaded onto its site onto over 100 portals sites, including the aforementioned sites.  This way, most of the work is taken out of your hands while the internet is still working hard to find your tenant.
What do you do to avoid the void?
What else do Landlord's fear most?
Share your tips and stories here and we will credit you/your business in the Upad guide!